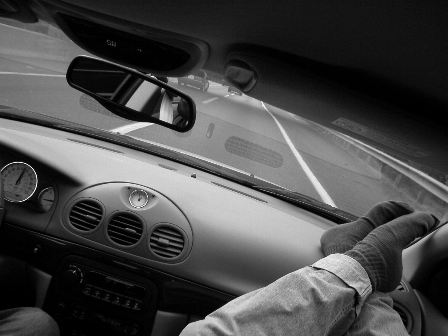 Bad Checks, Big Chrysler, and The Great Yankee Playground---sometimes you have to say it with pictures. Join us backstage at the the Blue vs.Gray in Brooklyn. Photos are by Robin Mann unless he's in them, and you can see both his hands.
---
Aztec nipple charm saves Jackson from Timberlake attack at Superbowl. Article and pictures.
Hey, where's the content? It's over at demonbeachrecords.com. Buy some records while you're there.
---
Congrats to the Carolina Panthers for stomping their way into the Super Bowl.

Win or lose, you're still my team. Thanks also to the men and women of the Armed Forces for doing a job the rest of us find reasons for not doing. Politics aside, we love you guys dearly. That being said, I'm attaching some pix of Carolina fans that are in harm's way, but still make time for our silly games back in the states.
---
There's more coming. I've got material coming in from Daisy, and a band review by Butch Modern. I didn't want to wait though, in case you guys thought I was dead or something.
---
---
---
---
Voodoobilly, Psychobilly, Lustabilly, Sexabilly, gasoline driven, fuel injected, lust crazed trailer trash chicken chasers and the people who love them. Next on Demonbeach.
---
This Psychobilly Webring site owned by Demonbeach
[ Previous 5 Sites | Previous | Next | Next 5 Sites | Random Site | List Sites ]
---
---
---