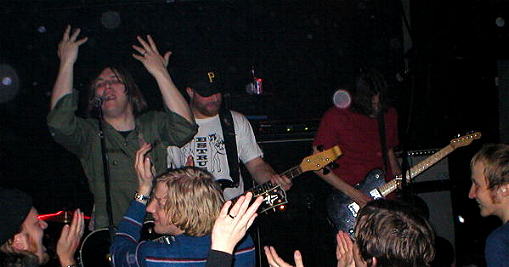 Dragstrip Syndicate Rages on. Here are a few more pix of the Syndicate, The Dynamite Brothers, and The Spinns.
---
Dixie Chick rantings---here.
---
---
A lot of you guys are probably thinking, "damn you Robin, you're always going off on some tangent when you should be covering more of the local music scene", but hey, I just do what the voices in my head tell me to do. That's why you guys should go to demonbeachrecords.com to check out what Clif and Jen are up to. They aren't as grumpy and reclusive as I am, and they keep up with the scene a lot better. Go there now---or later.
---
It looks like the Heavy Rebel Weekender will be a blast again this summer, so you might want to check out that site. You might even see The Bad Checks there.
---
---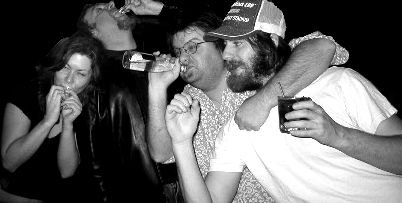 Righteous Party Persons
---
Voodoobilly, Psychobilly, Lustabilly, Sexabilly, gasoline driven, fuel injected, lust crazed trailer trash chicken chasers and the people who love them. Next on Demonbeach.
---
This Psychobilly Webring site owned by Demonbeach
[ Previous 5 Sites | Previous | Next | Next 5 Sites | Random Site | List Sites ]
---
---
---