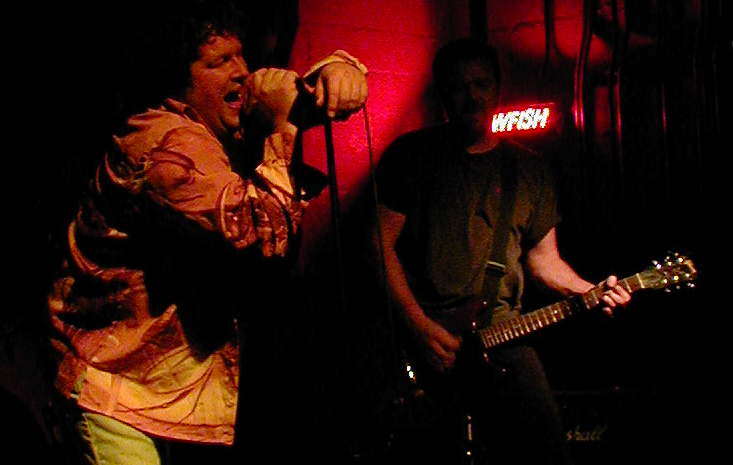 Punkabilly just aint pretty.
- See Photos of The Bad Checks.
Sleazefest 2001 is on, and it's gonna be a hot one!---Click here for the lineup so far!!
Ten Questions for Rayshele Teige. - Harlow's guitarist answers questions about sex, Elvis, aliens, and envy.
Daisy does Demonbeach reviews. - Roving heartthrob reporter reviews Ace and The Ragers, Eight Ball Grifter, The Crumbs, and The Shakedowns.
New Demonbeach Messageboard. - We've added a new message board, so click, and start yaking.
Afraid your band may be getting a little too popular. Here are some helpful hints to keep your band unknown and unappreciated.
Joey Ramone saves rock and roll---then dies. We miss him already.
New MP3s In a few days, we'll be putting up some never released MP3s of The Bad Checks playing live at Duke University's radio station, WXDU.
Hey, where did the cool chicks go that were here before. They are back on issue #4.
New Poll--- Let your feelings be known on this VH1 deal.
Things to be upset about---LA is running out of power. How are the west coast rappers gonna run all those drum machines?
Rest in Peace---John Lee Hooker and Chet Atkins. I'd try to write about them, but I couldn't do them justice.
Voodoobilly, Psychobilly, Lustabilly, Sexabilly, gasoline driven, fuel injected, lust crazed trailer trash chicken chasers and the people who love them. Next on Demonbeach.